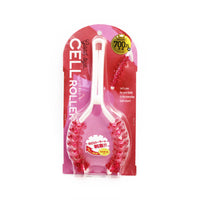 We offer nationwide Shipping to all U.S. & Canada addresses via UPS.
We do not ship to P.O. Box address, Alaska, Hawaii, Puerto Rico. 
For nationwide Shipping to all U.S. & Canada, shipping fees are determined by package weight or dimensional package weight and calculated by UPS live rate.
You can check estimated shipping fees on your cart page. Our maximum shipping weight is 20kg (44Lb) per each order excluding package weight.
For select NY locations, we also offer hand-delivery to your home directly from our warehouse.
Free delivery is available on orders over $100 and a $5 delivery service for orders under $100.
Policy for shipping to Canada
UV sunscreen, insect repellent, processed meat products, cosmetics containing alcohol, etc. cannot be shipped.
Grocery and daily necessities cannot be shipped in excess of 3 months.
If there are items or quantities that cannot be shipped after the order is confirmed, we may contact you and make adjustments.
Shipping will be handled by UPS STANDARD.
Customs duties may apply. Customs duty will be borne by the customer.
UPSが配達可能なエリアであれば、全米・カナダに配達しております。ただし、私書箱とアラスカ、ハワイ、プエルトリコへの配送は承っておりません。
UPSを使用しての全米・カナダへの配送は、重さによって配送料が異なります。
チェックアウトページにて目安配達料金をご確認いただくことができます。ご会計ごとの最大発送重量が20kg(44lb)までとなります(梱包重量を除く)。
また、NYの一部地域に対してDainobuスタッフが倉庫から直接お届けする配送もご用意しております。
$100以上のご注文で配送料無料、$100ドル以下のご注文で配送料$5を頂戴しております。
カナダへの発送について
UV日焼け止め・虫よけ・畜肉加工品・アルコールが含まれる化粧品などは発送できません。
食料品・日用品は3か月分の量を超える発送には対応できません。
ご注文確定後に発送ができない商品や数量があった場合には、ご連絡させていただき調整させていただくことがあります。
発送はUPS STANDARDでのお取り扱いとなります。
関税がかかる場合がございます。関税はお客様ご負担となります。