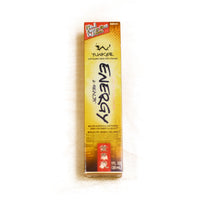 Nutritional Supplement for Energy promotes general well being.
Yunker, the best selling nutritional drink a world wide formulation.
Six kind of vitamins are added traditional Oriental herbs.
This drink impregnates your body with energy.
?
Ingredients: Water, Sugar, Ethyl Alcohol, Dl-malic Acid, Natural and Artificial Flavorings, Royal Jelly, Barrenwort Fluid Extract (Leaf), Cnidium Fluid Extract (Fruit), Caramel As A Color Additive, Sodium Hydroxide, Sodium Benzoate As A Preservative, Asian Ginseng Extract (Root), Dl-alpha Tocopheryl Acetate, Niacinamide, Pyridoxine Hydrochloride, Riboflavin 5-Phosphate Sodium, Thiamine Mononitrate, Hawthorn Berry Extract (Fruit), Paraben As A Preservative, Cyanocobalamin.