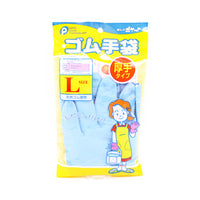 裏毛に抗菌防臭加工を施してありますので、微生物の増殖を防ぎます。
天然ゴム製なので、手になじみやすく、やわらかく使いやすい手袋です。
冬の寒さでも固くなりにくく、手に柔らかにフィットします。
スベリ止め加工をしているので、すべりにくいタイプです。
The fleece lining is antibacterial and deodorizing to prevent the growth of microorganisms.
Made of natural rubber, these gloves are soft and easy to use.
It does not harden even in the cold of winter, and fits softly in your hand.
It is a non-slip type because it has been treated to prevent slipping.