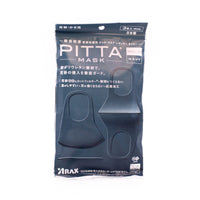 顔型密着新素材採用
新ウレタン素材で、花粉の侵入を徹底ガード。
有害なUVもカットします。
UVカット率 82%/UPF 15

・ポーラスフィルター技術による立体網目構造だから花粉99%※カットを実現。
・通気性が高く、息がしやすい。
・柔らかい伸縮性のあるポリウレタン素材だから顔に密着して花粉が侵入する隙間を作らない。
・長時間つけても耳が痛くならないやさしい着け心地。
・5回洗っても花粉捕集率は99%※を保ち繰り返し使えて経済的。(今までの洗濯回数3回→5回に増加)
・メガネをかけたままマスクを着けても、メガネが曇りにくい。
Uses a new material that adheres to the face shape
The new urethane material thoroughly guards against the intrusion of pollen.
It also cuts harmful UV rays.
UV cut rate 82% / UPF 15

・Three-dimensional mesh structure using porous filter technology cuts 99%* of pollen.
・Ventilation is high and it is easy to breathe.
・Because it is a soft and stretchy polyurethane material, it adheres to the face and does not create a gap for pollen to enter.
・It is comfortable to wear and does not hurt your ears even if you wear it for a long time.
・Even after washing 5 times, the pollen collection rate is 99%* and can be used repeatedly, making it economical. (Increase from 3 times to 5 times of washing up to now)
・Even if you wear a mask while wearing glasses, your glasses will not fog up easily.